Recycling wood waste bark granulator
Bark granulator, the high-precision involute helical has been adopted for direct transmission,which ensures higher transmission efficiency, is a new type of bark wood waste granulator that the final pellets has the features of environmental friendly,high calorific value,low ash content,low sulfur,high burning rate,high purity.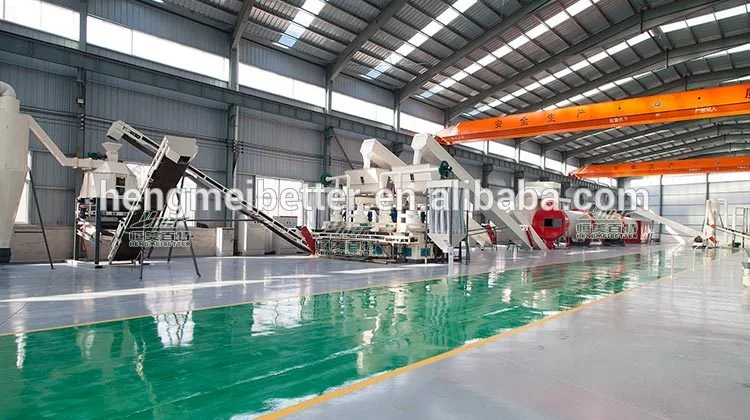 Application of wood waste bark granulator
Wood waste bark granulator, is mainly used for produce wood pellet, the material are widely, such as straw,peanut shells,wood chips,rice husk,cotton stalk,cotton seed hull,weeds and other crops straw and factory waste,lower bonding rate,difficult to molding material granulation,also can be applied to bio bac terial manure,or ganic fertilizer and compound fertilizer granulation in low temperature.
SPECIFICATIONS FOR 1-1.5 TON PELLET MACHINE

Engine model

model

560

Engine power

kw

90

Rotate Speed

rpm

1450

Main performance parameters

Diameter of die

mm

560

Pellet specification

mm

2-12

Pellet temperature

ºC

80ºC-100ºC

Raw material moisture content

%

10-15%

Output

T/h

1-1.5

Voltage

V

380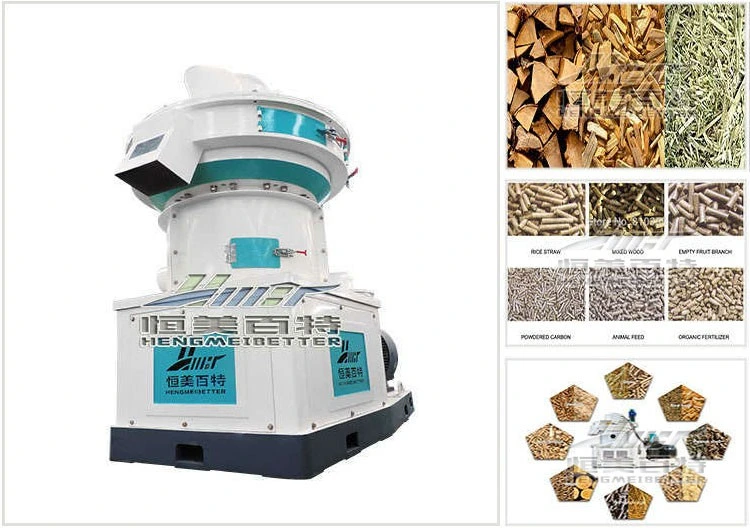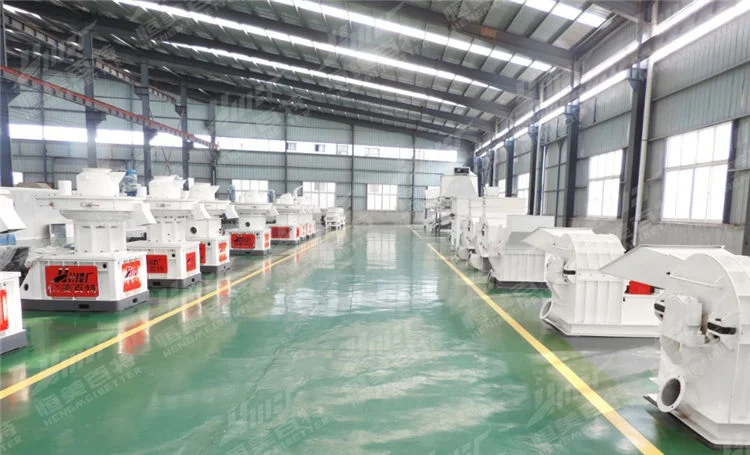 Features of wood waste bark granulator
1) Recycling wood waste bark granulator .
2) Vertical feeding, directly in place.
3) Die is static, rollers rotarying; materials are evenly distributed around, because of centrifugal force.
4) Doublelayer die. Two layers both can be used independently so the machine reduces the cost; What's more, two layers of the die also can be used at the same time, in this way, the efficiency has been improved greatly, high capacity and save energy.
5) Ring die and vertical structure are useful in cooling pelletizing room.
6) Independent and frequency conversion discharge device can ensure the rate of pellet formation.
7) The mold is vertical two level design, can increase the working life by the same molding hole diameter in both level, also the customer can choice different molding hole diameter to save the cost of buying new mold for making different size pellet.
How to make your own pellets with our bark granulator
The complete bark pellet making production line is composed the following steps.
Step1:Crushing
1) Crusher(to crush the materials into saw dusts or powders); ↓
Step2:Drying
2) Dryer(to remove the moisture in material still it get to the level of 10-15%); ↓
Step3:Pelletizing
3) Pellet machine (to press the materials in to pellets, with sizes from 2-30 mm, up to you); ↓
Step4:Cooling
4) Cooling machine (to cool down the out put pellets and remove some moisture); ↓
Step5:Packing
5) Packing machine (to put the pellets into bags of required sizes).
Certifications of Recycling wood waste bark granulator

Factory of Recycling wood waste bark granulator
Our company is a domestic large-scale new energy environmental protection equipment manufacturers in China. The registered trademark is "Hengmei Better". Also has an outstanding technical R & D team which has exuberant anufacturing capacity, and we have establish long-term jointly research and development with colleges and university in domestic. Meanwhile, we focus on the trend of industry development in the whole world, expanding technique and innovation cooperation and exchanges with professional R&D institutions in Germany, Finland and other countries. Our main product have bark granulator,wood pellet mill,wood pellet machine, wood pellet making mill machine,biomass pellet mill machine,sawdust pellet mill machine,straw pellet mill machine,feed pellet mill machine and Construction Waste Crushing and Recycling Workstation, New Energy Particle Machinery, Organic Fertilizer Machinery, Broken machine. Totally, have 56 kinds of products, more than 200 models.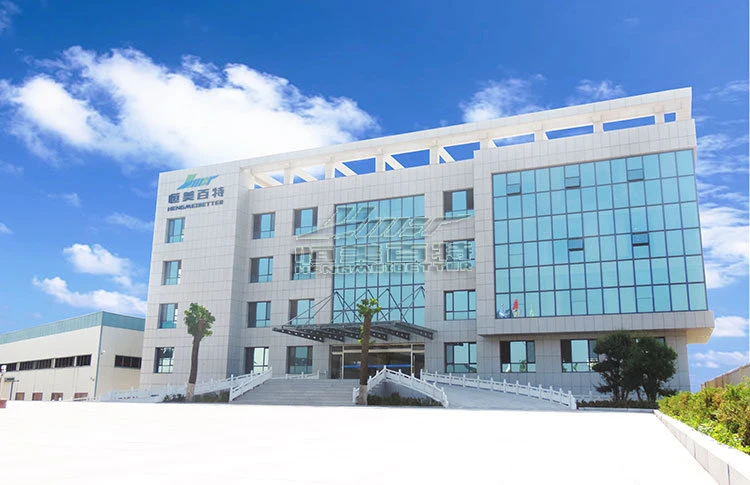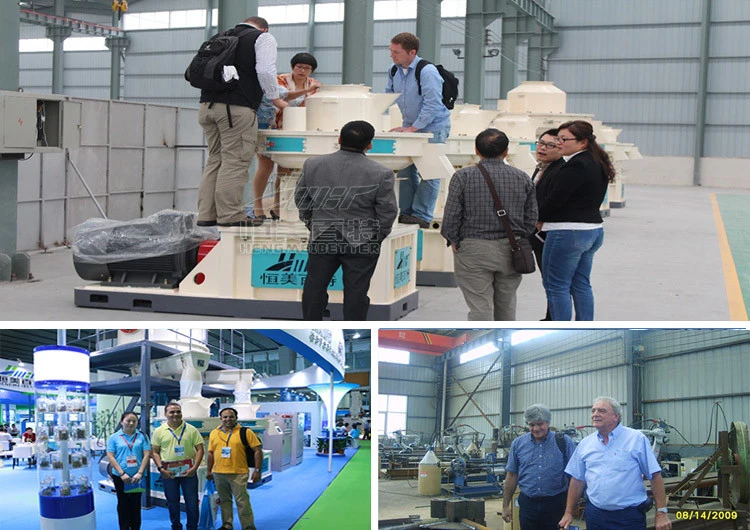 Pre-Sales Service of bark granulator
* Details of product performance characteristics and uses of the wood pellet machine.
* Provide detailed engineering proposal, quotation and equipment information.
* View our factory and sign the contract terms,welcome to visit and cooperation.
After-Sales Service of bark granulator
* Providing all-embraced warranty of products quality, worksite installation guidance.
* Providing ample spare parts and training of operation and maintenance.
* Providing timely delivery, standby engineers are ready to solve any of your problem in time.
Which payment method do you support ?
1) We support T/T and L / C payment.After you decide to purchase, we will send you proforma invoice with our bank information,bring this PI to the bank, and ask to make T/T or L/C for the payment. For single set, your machine can be ready within 7-10 days after we getting the payment, we will send to the port and deliver to you by sea.
How can I trust on your quality ?
2) We have obtained CE quality certification and ISO quality certification, and We are alibaba legitimate certification company (VIP), we support payment terms: L/C and T/T, to ensure your safety, We ensure that All of the machine be tested successfully in workshop before shipment.
When we only building one biomass pellet mill , can we use it to produce other sizes of particles?
3) Yes, you can. It depends on your production requirement, different size of ring die can produce particles of different sizes.it can be used to produce a wide range of pellets, such as biomass fuel pellets, wood pellets, animal feed pellets, organic fertilizer pellets, etc.
Will you dispatch the engineer to guide installation the wood pellet production line ?
4) Yes, according to the customer's requirement, we will dispatch the engineer to guide installation the wood pellet production line .
How to know more about the efb fiber pellet mill equipment power, capacity, dimension or weight ?
5) Please refer to the detail parameters, or leave your contact information at below, we will according to your requirement to send the details for you in 4 hours.