| | |
| --- | --- |
| Product Name | Eucommia Bark Extract |
| Part Used | Bark |
| Appearance | Brown powder |
| Active Ingredient | 98% chlorogenic acid |
| Specification | 98% |
Eucommia (Eucommia Ulmoides), commonly called the hardy rubber tree or the gutta-percha tree. The Chinese name for eucommia bark is Du Zhong. Eucommia is mainly grown in temperate regions of Asia mostly in China such as Guizhou, Sichuan, Hunan. The medicinal use of Eucommia ulmoides dates back to ancient Traditional Medicinal Chinese including the texts of Yellow Emperor's Internal Classic (Huangdi Neijing) (475-221BC). It has been used classically as a combination with other medicinal herbs or as a single agent to treat lower back pain and knees and strengthening the tendons and bones. In addition, it has also been used for prevention of miscarriage. In modern medicine, majority of the preliminary data lend support to its use in osteoporosis, arthritis, hypertension with purported actions such as anti-oxidant and anti-inflammatory properties.

1. It is associated with the liver and kidneys, and is considered the primary herb used to increase yang functions in the body.
2. Eucommia bark strengthens the bones and muscles, heals injured and weakened tissues, and can treat lower back and leg pain, stiffness and arthritis.
3. In addition to its healing effects, eucommia has the ability to lower blood pressure; most Chinese formulas used to lower blood pressure contain at least some amount of eucommia.
4. It is also given to pregnant women to calm the fetus and prevent miscarriage.

Certificate of Analysis
Batch Number

Z20190412001

Production Date

2019.04.12

Batch Quantity

80 KGS

Item
Test Standard
Testing Result

Appearance

Powder

Complies

Color

Brown powder

Complies

Particle Size

100% pass 80 mesh

Complies

Oder

Characteristic

Complies

Taste

Characteristic

Complies

Loss on Drying

≤5

.

0%

2.2

0%

Residue

on

Ignition

≤0.1%

0.05%

Residual acetone

≤0.1%

Complies

Residual Ethanol

≤0.5%

Complies

Heave Mentals

≤10ppm

Complies

Na

≤0.1%

<0.1%

Pb

≤3 ppm

Complies

Total Plate

<1000CFU/g

Complies

Yeast & Mold

<100 CFU /g

Complies

E. Coli

Negative

Complies

Salmonella

Negative

Complies

Conclusion:

Conform with USP Standard
Storage:Closed container. dry & cool. keep away from moisture &strong light
Shelf life:24 Months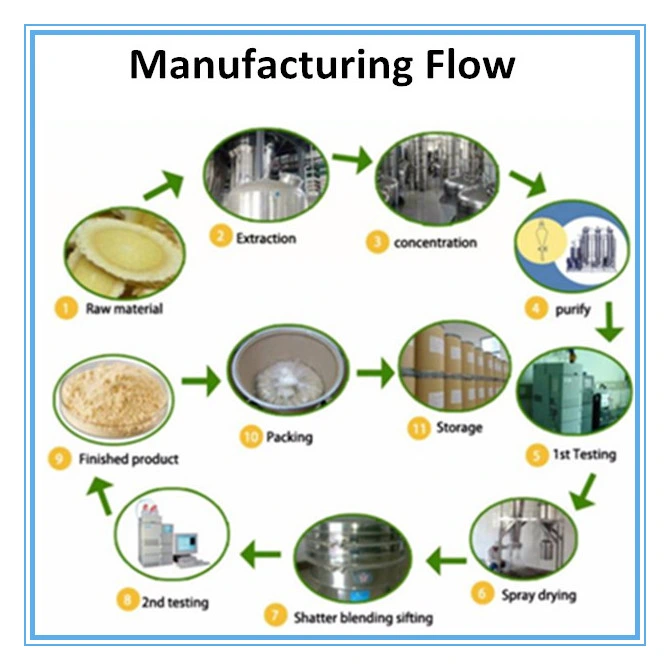 Shipping Options as follows

EMS

Around

7

-1

0

working days

DHL

Around 3-5 working days

Fedex

Around 4-6 working days

TNT

Around 6-

7

working days

By Air

Around 5-7 working days

By Sea

Around 15-30 working days

Perfect After-Sales Service
Product Pictures Showing

Shipment Tracking Number

Promptly Following Tracking Status

Delivery Notice

Product Quality Following

Product Feedback

Follow-up Improvement Suggestion