Nuciferine is an alkaloid found within the plants Nymphaea caerulea and Nelumbo nucifera. It has a profile of action associated with dopamine receptor blockade. It induces catalepsy, it inhibits spontaneous motor activity, conditioned avoidance response and stereotypy. It is structurally related to apomorphine.
Product Name: Lotus Leaf Extract
Latin Name: Folium Nelumbinis
Specifications: Nuciferine 2%10%50%90%98%, 10: 1, 20:1
Part of the Plant Used : Leaf,Seed
Appearance: Brown or Light White Powder
Active ingredients : Nuciferine & Flavonoids
CAS: 475-83-2
Molecular Formulas: C19H21NO2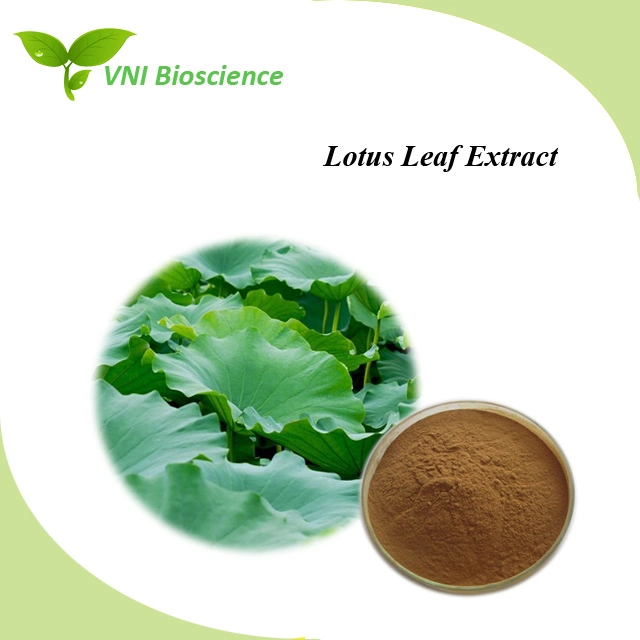 1.Lotus

leaf extract ,Weight control, adjust blood lipids and expectorant.
2.Lotus leaf extract , Anticoagulant in medicine It is used for treatment of summer heat syndrome and dampness accumulation.
3.Lotus leaf extract , Can significantly reduce serum triglycerides and cholesterol content of calcitriol with lipid regulating health role.
4.Lotus leaf extract , lowering blood lipids and treating fatty liver; It is commonly combined with cartages, which promotes blood circulation and lowers blood fats .