Herb Cortex Eucommiae extract powder
Specification
Botanical Source: Cortex Eucommiae
Latin name: Eucommia ulmoides Oliv.
Active Ingredient: Chlorogenic acid
Other name: Cyclohexanecarboxylic acid
Specification: Chlorogenic acid 5%, 4:1.10:1 and other ratios
Test Methods: HPLC
Color: Brown-yellow powder
Extract Solvent: Alcohol
Mesh: 100mesh
Loss on Drying: 5%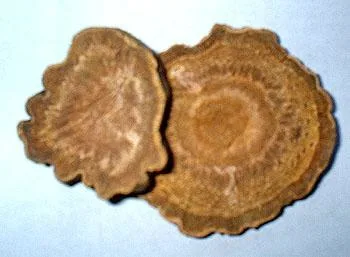 ***********************************************
Function:
1.The main function:
1)Antibacterial, Diminish inflammation, Oxidation resistance.
2)Tonic for liverand kidney;
3)strengthening muscles and bones;
4) stabilizing pregnancy.
***********************************************
Usage:
1. It helps to regulate the body's metabolism by inhibiting glucose 6 phosphates
2. It can increase stamina by stimulating the production of cortisone and adrenalin
3. It can increase the effectiveness of pain killers, especially for migraine medications
4. It can help to reduce the risk of diabetes, studies report 30% in women and over 50% in men.
5. It helps the body burn a higher proportion of lipids to carbohydrates, which can help avoid muscle fatigue
***********************************************
About us:
We are a leading manufacturer of herbal extracts and finished supplement capsules ( Vegetarian from HPMC) in China, we have produced many capsules supplements for many companies in USA and EU since 2005. We ship various kinds of extracts capsules to our clients in USA, Denmark, Greece, UK, Norway, France, Australia, Hungary...
Regarding our final supplements, your can order:
ANY SIZE BOTTLE COUNT AVAILABLE, 60 capsules, 100 capsules, 120 capsules or whichever you prefer
ANY SIZE ORDER AVAILABLE, from 100 bottles to 50, 000 bottles
BULK CAPSULES AVAILABLE
IMMEDIATE DELIVERY! (for small batch, big quantity order need 2~4 weeks, depends on your quantity)
Best quality, Competitive price, Excellent service
Wuxi Gorunjie Natural-Pharma Co., Ltd.
Add: #99, Furong MID-3rd Road, Wuxi, China.
Tel: 86-510-8262-0959 Mob: 86-150-5210-9975
Thank you for your interest for our products!
To get more information, please feel free to contact with us! Thanks!
We are ready to serve for you with super zealousness and full efforts!
***********************************************
***********************************************